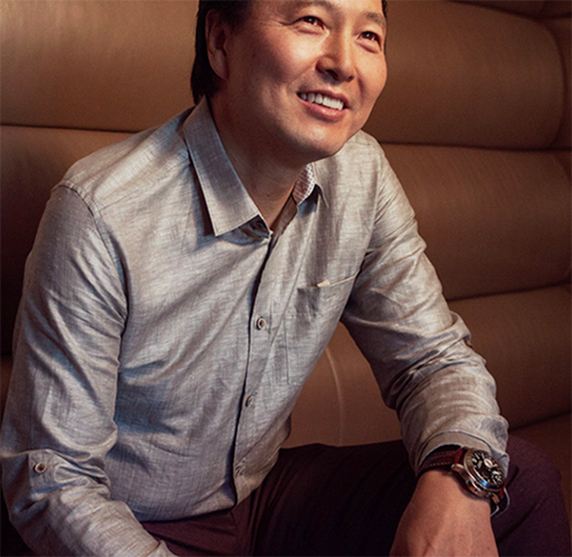 Jason's artistry is often shared through his professional memberships, which include Oral Design International Foundation and the American Society for Dental Aesthetics. He has also served as the Secretary/Treasurer for Oral Design International Foundation since 1997. His association with the Oral Design Foundation began with a personal relationship with the man who founded the organization and known to many in the field of oral design as simply "The Maestro." From 1994 to 1997, Jason studied under Master Ceramist Willi Geller himself.
"I have developed over the years categories that help patients understand what constitutes their perfect smile"
MAKE AN APPOINTMENT
Jason J. Kim - Master Ceramist at LLK - Manhattan, New York City
EDUCATOR
Jason J Kim, CDT, Founder and President of Jason J Kim Dental Aesthetics and owner and operator of Jason J Kim Oral Design NY is a Certified Dental Technician. His extensive knowledge in the field has made him one of the most revered master ceramists in NYC. He offers a number of courses throughout the year at his own laboratory, meant to teach accurate communication and documentation between the clinician in the dental practice and the technician in the dental laboratory. Jason J. Kim laboratories are centers of education, where technicians are taught the secrets of developing and working with the latest pioneering materials with the highest levels of advanced techniques. His 8 part course, "Mastering Efficiency in Aesthetic Dentistry" continues to draw students from all over the tri state area.
"IF YOU ARE SENSITIVE ENOUGH, YOU WILL CONNECT WITH THE FEEL OF WHAT YOU HAVE TO DO WHEN TRYING TO FIND THE BETTER BALANCE FOR THAT PERSON."
AUTHOR
In addition to his lectures and workshops, Jason spreads his teachings through published works. Most notably, he recently published his first book, The Master Ceramist.
He is also co-author of Aesthetic Restorative Dentistry: Principles and Practice, a textbook devoted to fundamental and advanced restorative techniques for dental professionals.
Jason has written numerous dental journal articles throughout his career including "Translucency Determinants of Natural Teeth: Replicating nature with Porcelain Laminate Veneers" for the journal of Cosmetic Dentistry (2012).
Jason J. Kim is the Master Ceramist at Lowenberg Lituchy Kantor (LLK) located in Manhattan, New York City.