My work is largely intellectual and managerial. I am not in show business. I am not a celebrity. I am just a regular person. But when I was fortunate enough to be chosen to lead a major international organization, my appearance suddenly became important as part of the job. My face became the public face of the organization.
When reporters come calling, when speeches have to be made, that's me on television, on stage, in photos that are seen around the world. You could say that making my teeth more camera-ready was just part of the new job, and I owed it to my employers. Or you could say that it was just part of the new "me," and I owed it to myself. Either way, when photographers ask me to smile, I'm more than happy to oblige.
---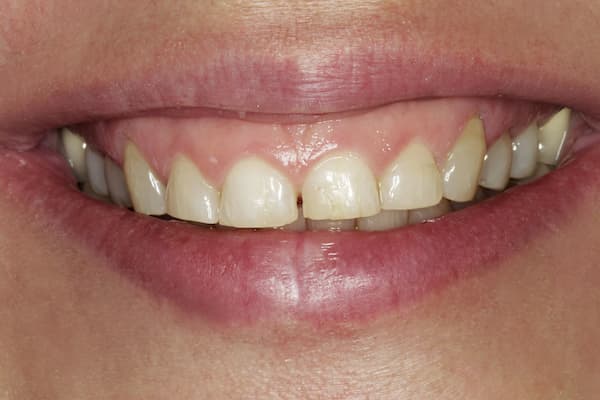 Before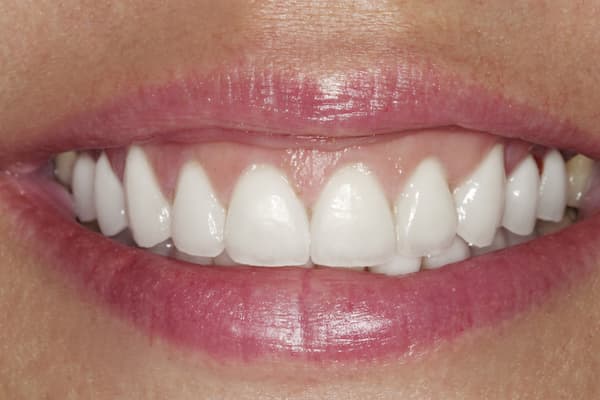 after
---
---
WHAT DOCTORS SAY
"THE GUMMY SMILE RUNS IN THE FAMILY"
We've seen cases like Mary's before – because two of her siblings are our patients. The gummy smile runs in the family. With the help of our periodontist we reshaped the gumline appreciably by actually raising it, so more tooth structure became visible. Often when we raise the gum line, a procedure called a gum lift, spaces are created between the teeth making it necessary to reshape the teeth with porcelain veneers. In Mary's case LLK veneers also lengthened the teeth and evened out the spacing. Recently someone took a snapshot of the siblings, all with big smiles. They love that photo. Now, instead of seeing an expanse of shiny pink gums, you see great teeth that look like they run in the family.