Yes, I know a lot of people think the gap between my teeth was cute. Yes, I know Madonna kept hers and David Letterman is famous for his. That's fine for them, and I'm not saying it's not a good look.
I'm just saying it's not a good look for me. When I look in the mirror now, I think, this is a good look for me. No, I take that back. What I really say is, this is me. Because it is.
---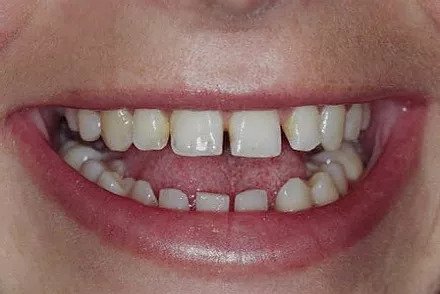 Before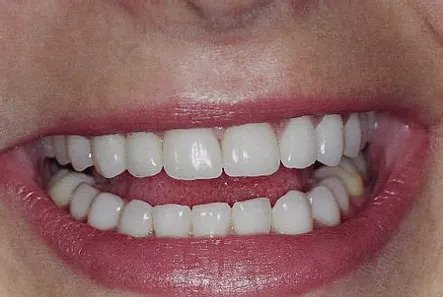 after
---
---
WHAT DOCTORS SAY
"WE FIND THAT MANY PEOPLE WANT TO CLOSE THOSE SPACES BETWEEN THE TEETH"
Technically, that gap between two teeth is called a "diastema", and some people have a thing for them. There's even a documentary called Gap-Toothed Women. We find, though, that many people want to close those spaces between the teeth. Women born with a set of teeth that have spaces between them tend to have square-shaped teeth, which are generally considered a masculine look. We can feminize the smile by closing the spaces and rounding the edges of the teeth with the use of LLK veneers as we did for Jessica. But if your situation is not as drastic as Jessica, we can offer other treatment options from invisalign to bonding.