Can you see what's bothering me? My teeth weren't that bad. Sometimes people even told me I had a nice smile. My fiancé thought I was crazy, he loved me just the way I was. I couldn't figure out what was up with my pointy teeth, though. It seemed like they just jumped out, while my front teeth seemed to disappear. If I could have waved a magic wand, I would have left them basically the same, only better.
That's how I wanted them to look when I walked down the aisle. Which is exactly what my dentist did. My smile, only better. After all, my wedding should be perfect – just like my smile.
---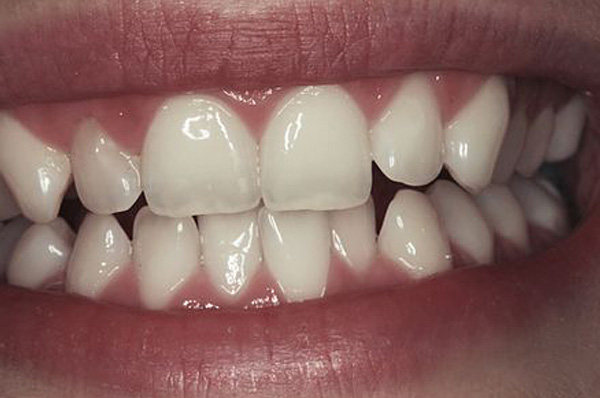 Before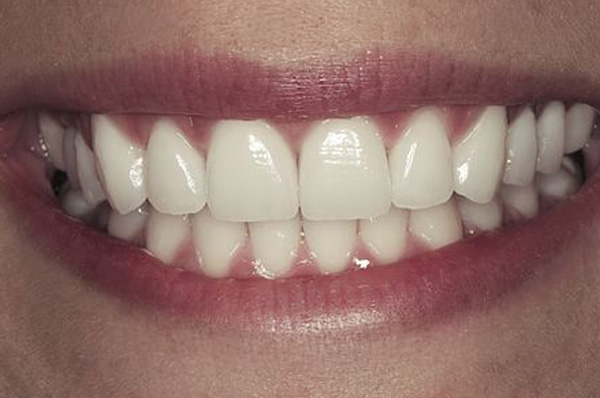 after
---
---
WHAT DOCTORS SAY
"SOMETIMES MOTHER NATURE GETS IT ALMOST EXACTLY RIGHT, BUT SOMETIMES WE CAN MAKE IT BETTER"
Sometimes patients can't put their finger on what's wrong but they know something isn't right. Tina's front teeth allowed a lot of light to pass through. The translucent quality made those prominent teeth look almost gray. The contrast with her canine teeth was too dramatic. We solved the problem by placing Lowenberg, Lituchy, and Kantor porcelain veneers on her upper arch. We were able to give Tina's teeth a look of continuous, complimentary color. The veneers allowed us to create a lovely straight look in front, while building out her back teeth to widen her smile. Sometimes Mother Nature gets it almost exactly right, but sometimes we can make it better.