Not bad, right? You're looking at the "before," and you're thinking, "That would have been good enough for me." Which is what all of my friends told me. "Trish, you're crazy," they said. "You look fine." But "fine" isn't good enough for me at this point in my life. I mean, come on.
Why should I settle for "fine" when I could have "fantastic"? So I went for "fantastic" and that's how I feel. If that's crazy, go ahead and call me crazy. But I know my smile looks great.
---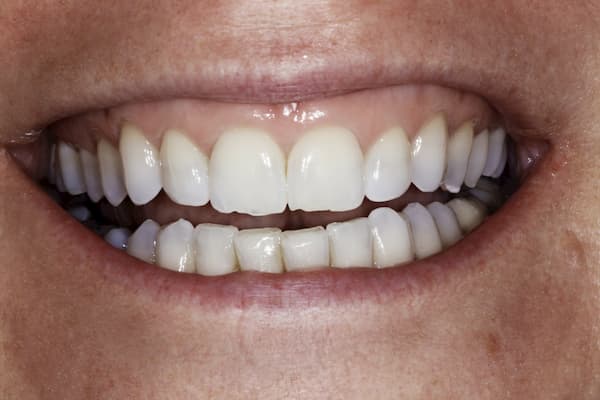 Before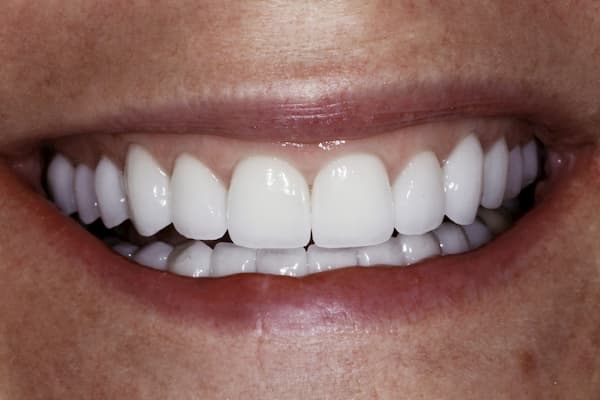 after
---
---
WHAT DOCTORS SAY
"WE DON'T THINK TRISH IS CRAZY. WE THINK SHE'S A WOMAN WHO KNOWS WHAT SHE WANTS"
We don't think Trish is crazy. We think she's a woman who knows what she wants. She wanted whiter teeth, so she tried bleaching them. The results didn't satisfy her. She saw chipping, and she saw that situation wasn't going to improve all by itself. She was smart enough to know that a chip is likely to get worse over time, and that more chipping was likely too. So she came to us for Lowenberg, Lituchy, and Kantor porcelain veneers. That put an end to the worries about darkening teeth and ragged edges. It's not crazy to want a better version of yourself.